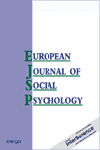 Gervais, S. J., Vescio, T. K., Förster, J., Maass, A. and Suitner, C. (2012). "Seeing women as objects: The sexual body part recognition bias". Eur. J. Soc. Psychol., 42: 743–753.
Click here to access or download.
Abstract
Objectification theory suggests that the bodies of women are sometimes reduced to their sexual body parts. As well, an extensive
literature in cognitive psychology suggests that global processing underlies person recognition, whereas local processing underlies object recognition. Integrating these literatures, we introduced and tested the sexual body part recognition bias hypothesis that women's (versus men's) bodies would be reduced to their sexual body parts in the minds of perceivers. Specifically, we adopted the parts versus whole body recognition paradigm, which is a robust indicator of local versus global processing. The findings across two experiments showed that women's bodies were reduced to their sexual body parts in perceivers' minds. We also found that local processing contributed to the sexual body part recognition bias, whereas global processing tempered it. Implications for sexual objectification and its underlying processes and motives are discussed.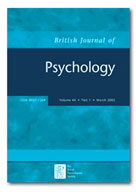 Swami, V., Miah, J., Noorani, N. and Taylor, D. (2014). "Is the hijab protective? An investigation of body image and related constructs among British Muslim women". British Journal of Psychology. 105: 352–363.
Click here to access or download.
Abstract
Previous studies have reported equivocal findings concerning the impact of wearing a hijab, or Islamic head- and body-cover, on Muslim women's body image. Here, we soughtto examine that impact using a larger sample of Muslim women than has been relied upon and a wider range of body image measures. A total of 587 British Muslim women completed a battery of scales assessing their frequency and conservativeness of hijab use, body image variables, attitudes towards the media and beauty ideals, importance of appearance, and religiosity. Preliminary results indicated that 218 women never used the hijab and 369 women used some form of the hijab at least rarely. Controlling for religiosity, women who wore the hijab had more positive body image, lower internalization of media messages about beauty standards, and placed less importance on appearance than women who did not wear the hijab. Among women who wore the hijab, hijab use significantly predicted weight discrepancy and body appreciation over and above religiosity. These results are discussed in terms of the possible protective impact among British Muslim women of wearing the hijab.