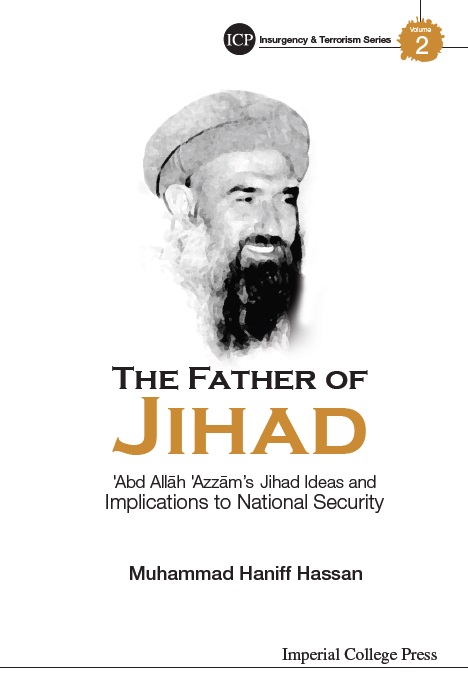 To purchase, click here.
Read review here.
Book Synopsis:
This study revolves around the jihad ideas of 'Abd Allāh 'Azzām — an iconic figure in the study of militant jihad in the 20th century, history of Afghan jihad against the Soviet Union, Al-Qaeda and current threat of terrorism.
This study has several objectives:
to render an in-depth description of his ideas by way of a review of his writing, hitherto little referenced in the literature;
to identify how these ideas have inspired so many to participate in militant jihad in the Soviet-Afghan war, and indeed elsewhere;
to highlight the internal contradictions and inconsistencies in 'Azzām's ideas, and to juxtapose these ideas with contemporary jihadism;
to identify specific aspects of 'Azzām's ideas in order to extract key lessons for counter-ideology work within the framework of counter-terrorism.
The study concludes and makes three key arguments/observations on 'Azzām's jihad ideas;
'Azzām's success in mobilising Muslims for jihad in Afghanistan was not due to his jihad ideas alone, although they mattered to him and were important tools for mobilisation. The study identifies two other non-ideational structural factors that were critical in effecting his mobilisation;
some aspects of 'Azzām's jihad ideas have serious implications on national security;
some of 'Azzām's jihad ideas diverge from dominant ideas held by current jihadist groups like Al-Qaeda and these could potentially be used to counter contemporary jihad ideas and practices of jihadists.
Contents:
Jihad Ideas of 'Abd Allāh 'Azzām: Making the Case for a Case Study
Shades of Jihad Ideas and Trail of Militant Viewpoint
'Abd Allāh 'Azzām's Jihad Ideas
Framing Jihad for Mobilisation
The Implication of 'Azzām's Ideas for National Security
'Azzām & Beyond: Insights for Current Counter-Jihadism Work